Welcome to North Texas Area Community Health Centers (NTACHC)! We care for all in our community and look forward to getting to know you. Learn more about us.
In order for us to better meet your needs, please follow the recommendations below prior to your first appointment.
At NTACHC, we accept most major insurance carriers. Please contact your insurance company to make sure we are in-network or to switch your primary care provider (PCP) to a provider at NTACHC. If you have an HMO plan, you must have a North Texas Area Community Health Center provider listed as your PCP with your insurance carrier prior to being seen.
If you are uninsured, please access our Financial Counselors team to better understand the options that can be offered to you.
On your first visit, please bring the following and arrive 15 minutes prior to your appointment:
• Identification: Examples include a valid driver's license, birth certificate, government I.D., or a passport.
• Proof of Insurance: Examples include Medicaid, Medicare, or other insurance cards.
• Proof of Address: Examples include a utility bill, tax statement, or any form with this information.
• Proof of Income: Examples include recent paycheck stubs, income tax form, or a letter from an employer. (If uninsured, proof of income determines your sliding fee scale discounts).
• Immunization Records (For children under 18 years old).
• Hospital Papers (For newborn babies): Examples include discharge papers or a temporary birth certificate.
While we are committed to providing affordable care to all of our patients, payment is still expected at the time of service by cash, check, or credit/debit card.
For more information, please call us at 817 625 4254. You can also request an appointment by filling out a form here.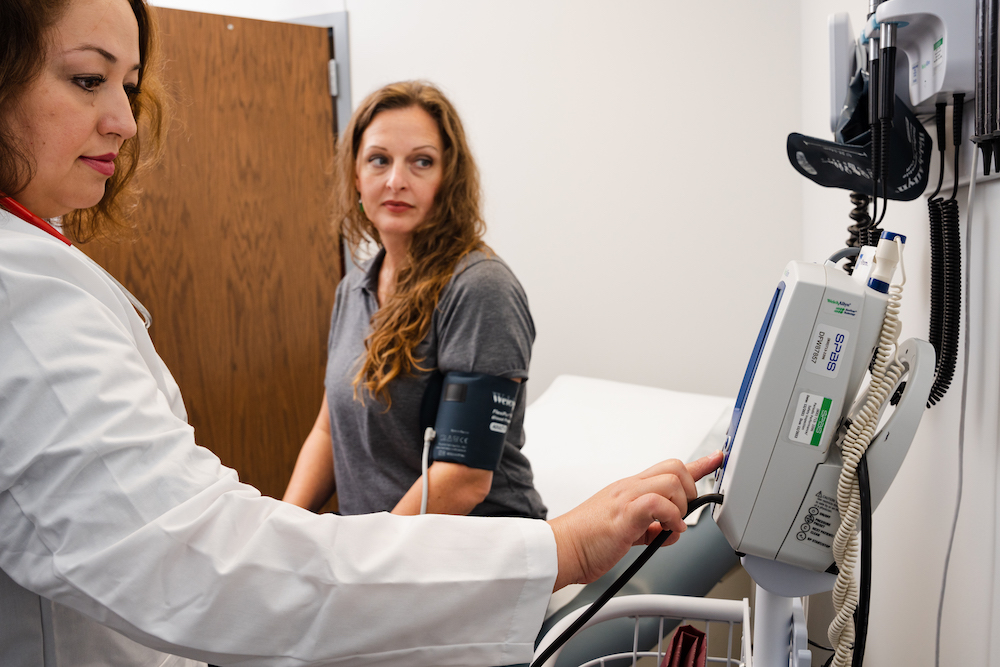 To help keep you informed, below are links to Patient and Visitor Public Notices and Information: