Daughter Helps Mother to Get Eyes Examined
Eye examination and cataract surgery help mother see more clearly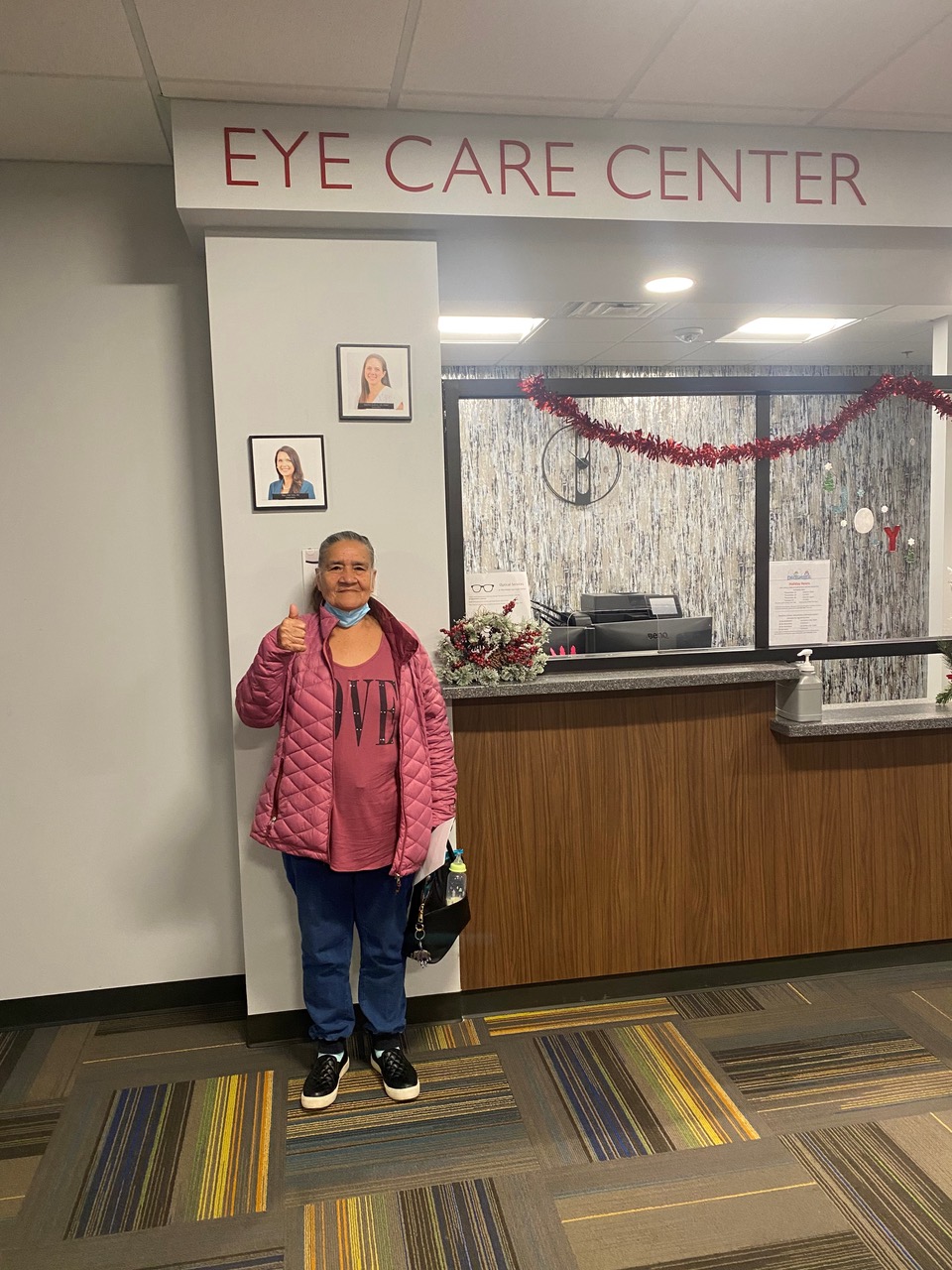 According to Maria, "I had never had my eyes checked until now, and it was because one of my daughter's scheduled me for an eye appointment."
Maria's daughter is a patient of North Texas Area Community Health Centers' Arlington location. As a result, Maria became a patient and began seeing Ally Haug, FNP-C a primary care provider who treats her for her diabetes. A family nurse practitioner, Haug is also bilingual, which helped her communicate clearly with Maria.
Haug said, "As a family focused health center, we like being able to take care of families like Maria and her daughter. Maria mentioned that her vision was blurry, so we needed to help her see more clearly."
Because diabetes can affect eyesight, Haug recommended an annual eye examination due to the high risk of ocular complications. NTACHC has its Northside Eye Care Center in Fort Worth where Maria went for her appointment that her daughter scheduled.
When Maria received her diabetic eye examination, Dr. Mary Kate Sain, clinic director of the Northside Eye Care Center, said that her reduced vision was due to cataracts (a clouding of the natural lens in the eye). "Cataracts can interfere with someone's usual activities and can often be fixed by undergoing cataract surgery. Being uninsured often creates many barriers for access to care for our patients. Through generous community partners, Maria was able to qualify for cataract surgery at an affordable rate.
This surgery was remarkable for Maria's eyesight. She remarked, "I'm able to see clearer now, and I'm not as dependent on my daughter for all activities of daily living."
Maria concluded, "It's a very welcoming place with polite providers. I look forward to being able to see my grandchildren and great grandchildren more clearly. I recommend this place to whomever needs good eye care."