Northside Eye Care Center Helps Five-Year-Old See Clearly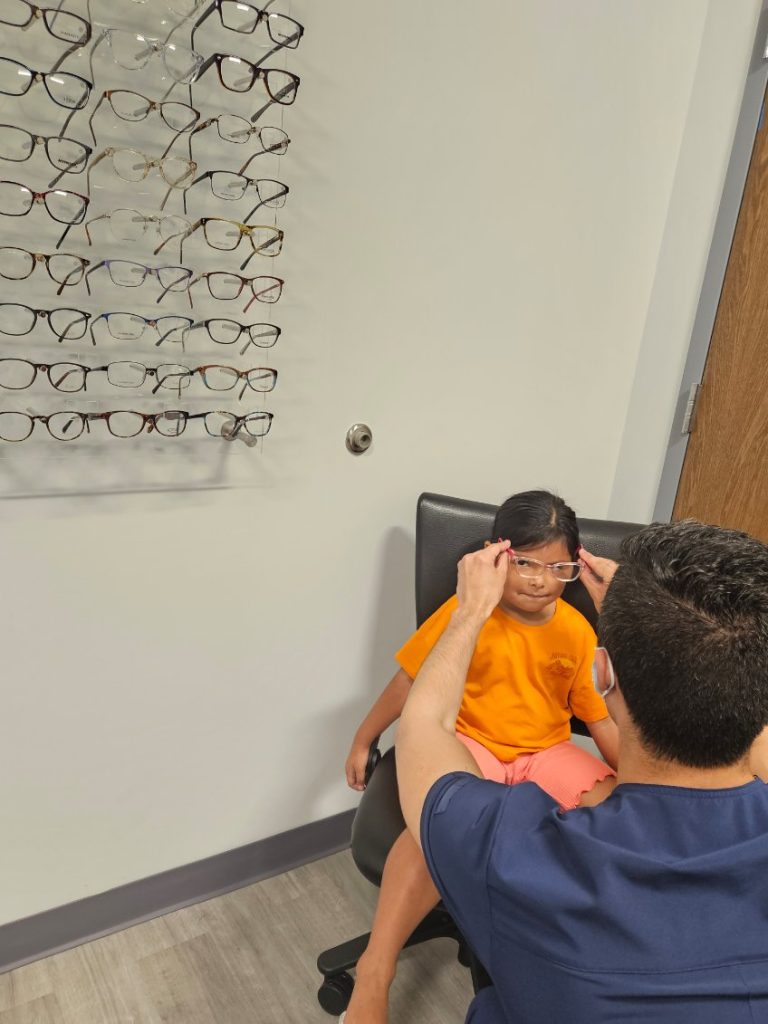 A special thanks to Communities Foundation of Texas for awarding North Texas Area Community Health Centers a grant from their recent health-focused funding cycle to provide Northside Eye Care Center with pediatric eye care services. Here's a story of how this grant is helping one of our youngest patients.
Helping people with their eyesight is a passion of Dr. Mary Kate Walters, director of Northside Eye Care Center and professor of practice with University of Houston College of Optometry. She and her team are committed to helping people see clearly.
Dr. Walters met Ximena, a precious five-year-old who had trouble seeing. During this past academic year, Ximena's mom, Keyla, received a letter from her daughter's school stating that she had recently failed an eye exam. Though Ximena was provided with corrective lenses at the time of the exam, Keyla was still concerned.
Keyla quickly contacted her insurance provider to schedule a more comprehensive exam as soon as possible at a nearby facility. Keyla was referred to Northside's Eye Care Center, which is conveniently located close to her home. The facility also accepted her insurance, which had been an issue with a few other places. She was surprised to find that the Northside Eye Care Center offered an array of services, ranging from routine eye care to comprehensive medical exams, for patients of all ages using state-of-the-art equipment and technology.
At the appointment, Ximena received a thorough examination and was provided with a more appropriate lens prescription. They were even able to easily switch out the lenses on Ximena's original pair of frames. Keyla was relieved that her daughter got the help she needed and is glad to know that Ximena will be able to see more clearly. Keyla stated that working the team "has been great. Ximena loves it there!" Keyla also recommends Northside Eye Care Center as there's a "great group of doctors" ready to help.
Northside Eye Care Center is located on the second floor of North Texas Area Community Health Centers (NTACHC) located at 2332 Beverly Drive in Fort Worth. Northside Eye Care Center's team is accepting new patients and provides pediatric eye exams, diabetic eye exams and treatment for glaucoma, cataracts and red eyes. The place partners with Lighthouse for the Blind to provide glasses and fittings at its location for a one-stop shop. For more information or to schedule and appointment, visit https://ntachc.org/northside-eye-care-center/.